Philosophy
SelmanCo's client management philosophy empowers us to work with all of our clients on a one-on-one basis, to structure programs and agreements designed to meet each client's unique needs and objectives. We assign an individual exclusively charged to oversee and actively manage all aspects of your program. Your dedicated Client Manager will be supported by a full team of project managers, functional experts and client service personnel to assure everyone is working in the same direction to meet your needs and our common objectives.
This philosophy takes the guesswork out of doing business: "We feel like our clients shouldn't have try to figure out where to go within our organization. It calls to mind the idea that a business shouldn't force the customer to come "behind the counter" and serve himself. He's got better ways to spend his time. Rather than make a client serve himself and figure out who to talk to and what to do all on his own, we provide that value so he can focus on his core business."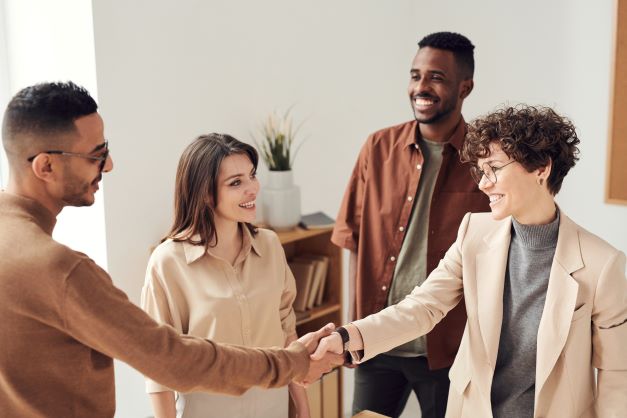 Functions
The client management role serves many important functions:
"These dynamic, high-visibility [people] are responsible for a defined client portfolio, supervising work, achieving assigned strategic account and revenue objectives. They handle the client account planning cycle and ensure clients' needs and expectations are met. The team also works closely with company operations to ensure profitability of client services. Of course, client managers focus on retention of clients, too, because happy clients are good for everyone's bottom line."